Adding a walkway or path to your yard is a great way to make your landscape accessible, and add an element of interest to your home's outdoor design. Walkways also add to a property's curb appeal, hence becoming integral parts of the overall aesthetic layout. This is why a walkway's design is a critical consideration. Aside from the design itself, it's also vital to consider the type of walkway pavers use for outdoor areas. Fortunately, there are a lot of options that property owners may choose from when it comes to the walkway materials.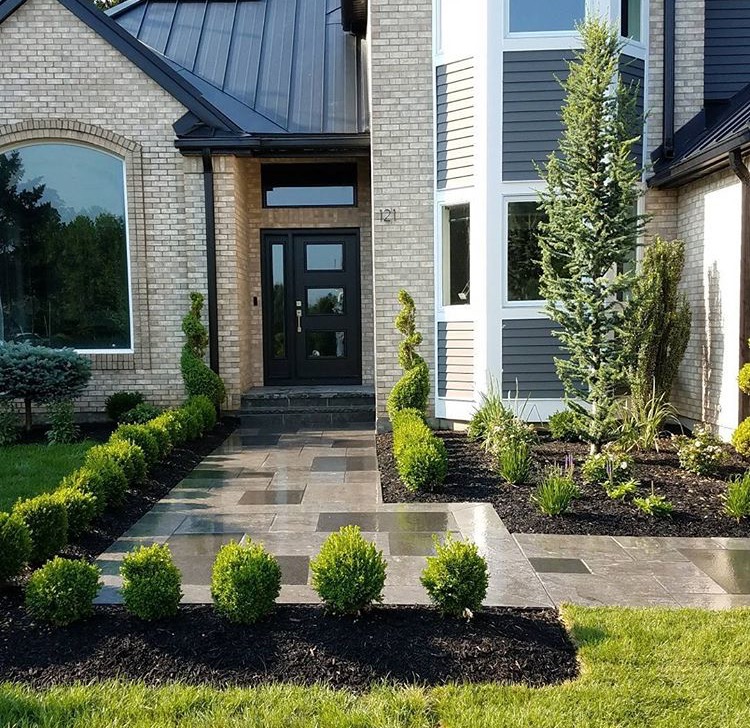 Among the great paver options are natural stones, bricks, and concrete pavers – each of which have some exciting benefits to provide.
Natural stone walkways are a rising trend among homeowners, even over the classic and traditional brick walkways that many people are familiar with. It's not hard to see why. Bluestone is one material that has been a go-to for decades, because the wide range of shapes, colors, and styles present limitless opportunities for creativity. You can complement your home's exterior, or create an entirely unique outdoor space. Bluestone comes in wide ranges of colors from blues, to browns, to lilacs and even green. It comes in irregular shapes, as well as squares and rectangular shapes. It's versatile and very resilient.
Brick Pavers, for example, are commonly recommended for walkways because of their texture that keeps slip and fall accidents at bay. It is possible to create specific themes such as Mediterranean, Old World, and Contemporary, by carefully combining different paver options.
Travertine pavers, also called natural stone walkway pavers, are perfect for those who wish to achieve a look and feel close to nature. However, they are not manufactured, so you may have to work with what is readily available. On the other hand, concrete and brick pavers offer a wide range of colors, shapes, and textures to choose from, making personalized appeal easy.
Winterberry designers are here to help you decide what will look best for your home, while adhering to your budget.