Many folks find it challenging to maintain a landscape that has a pulled-together, eye-catching look all year round. Often, our planting beds look great in the spring when the trees, azaleas and rhododendrons bloom, but then turn an amorphous green by June. Or, summer perennials explode with color in July, only to dissolve into a tangled mass of half-dead plants by late August. Here are a few tips to keep your landscaping fresh and vibrant for a colorful garden season after season…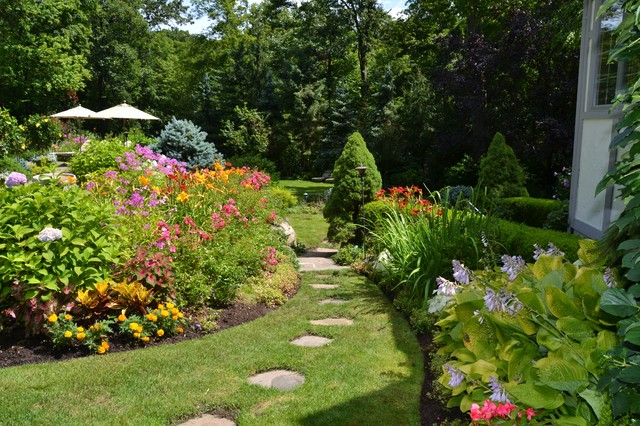 1- Remember: AAA – Always Add Annuals. A pop of pansies in spring, a swath of coral impatiens in the summer shade, burgundy and yellow mums (used as annuals) in fall. Annuals are inexpensive, easy to plant and give you continuous color for three seasons of the year. Use annuals in pots, along borders, or to deflect the eye away from those once-wonderful but now bloomed-out perennials that have fallen and browned (by the way, cut back those perennials).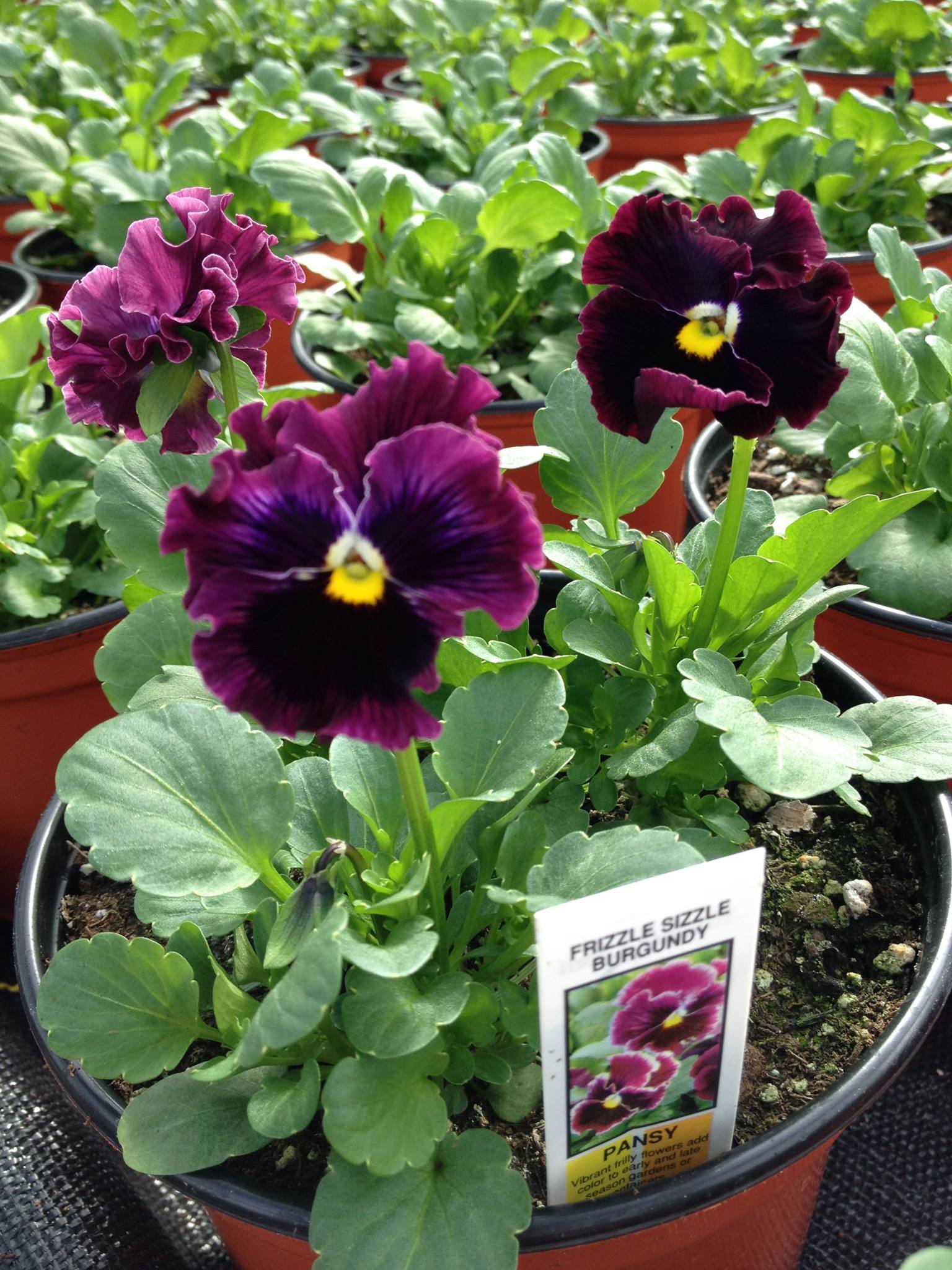 2 – Stagger your display of flowering shrubs and perennials so that you have something in bloom each month. When you are buying perennials, don't just buy one of this and one of that; purchase several of each variety and plant in groupings or tuck into several places in your planting beds to draw the color through your landscape. Our garden center can help you choose a winning mix of successive blooms. There is also good information online – here is one link!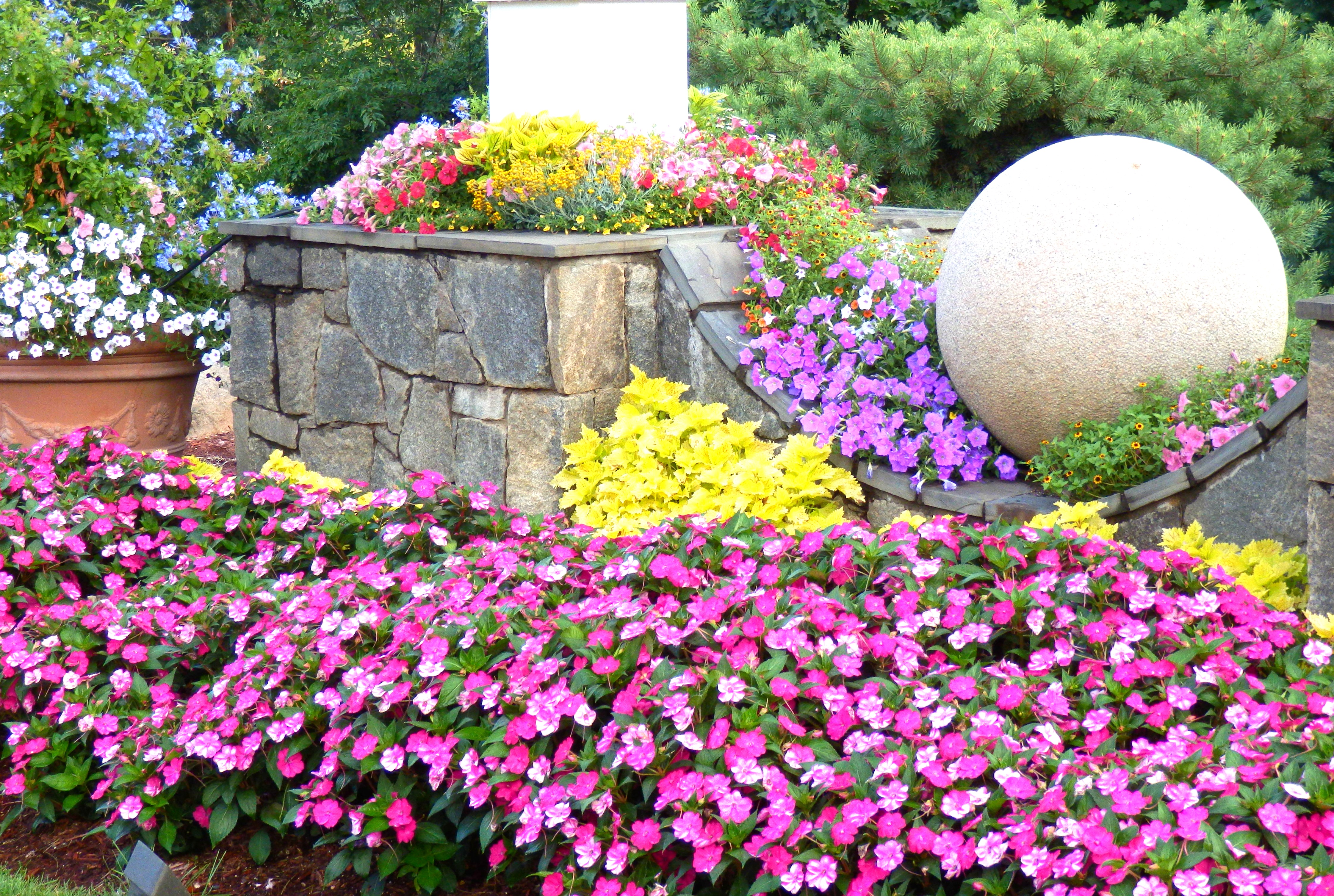 3 – When flowering shrubs and trees are done blooming, leaf color and texture will continue to give your landscape color and definition. Leaves that are red, gold, blue or variegated, should be mixed in among the green. Too often, foundation plantings consist of a row of yews or rhododendrons. Varying your shrubs with leaf sizes and textures that are fine and feathery, large and coarse, needle-y, crinkly, pendulous and scalloped will help to make your landscape more interesting.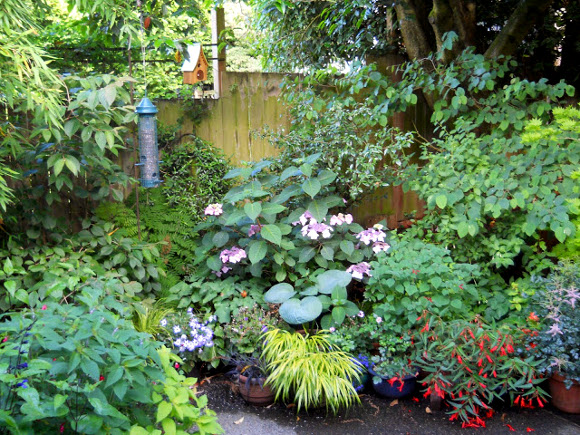 4 -Fall and winter color and texture: Picture looking out across the snow at a drift of bright red twig dogwood, the twisted stems of a contorted filbert covered in snow, or the peeling, cinnamon-colored paper bark maple. And don't forget to tuck some ruffly purple kale into planters and along your walk. Winter in the garden should – and can – be beautiful.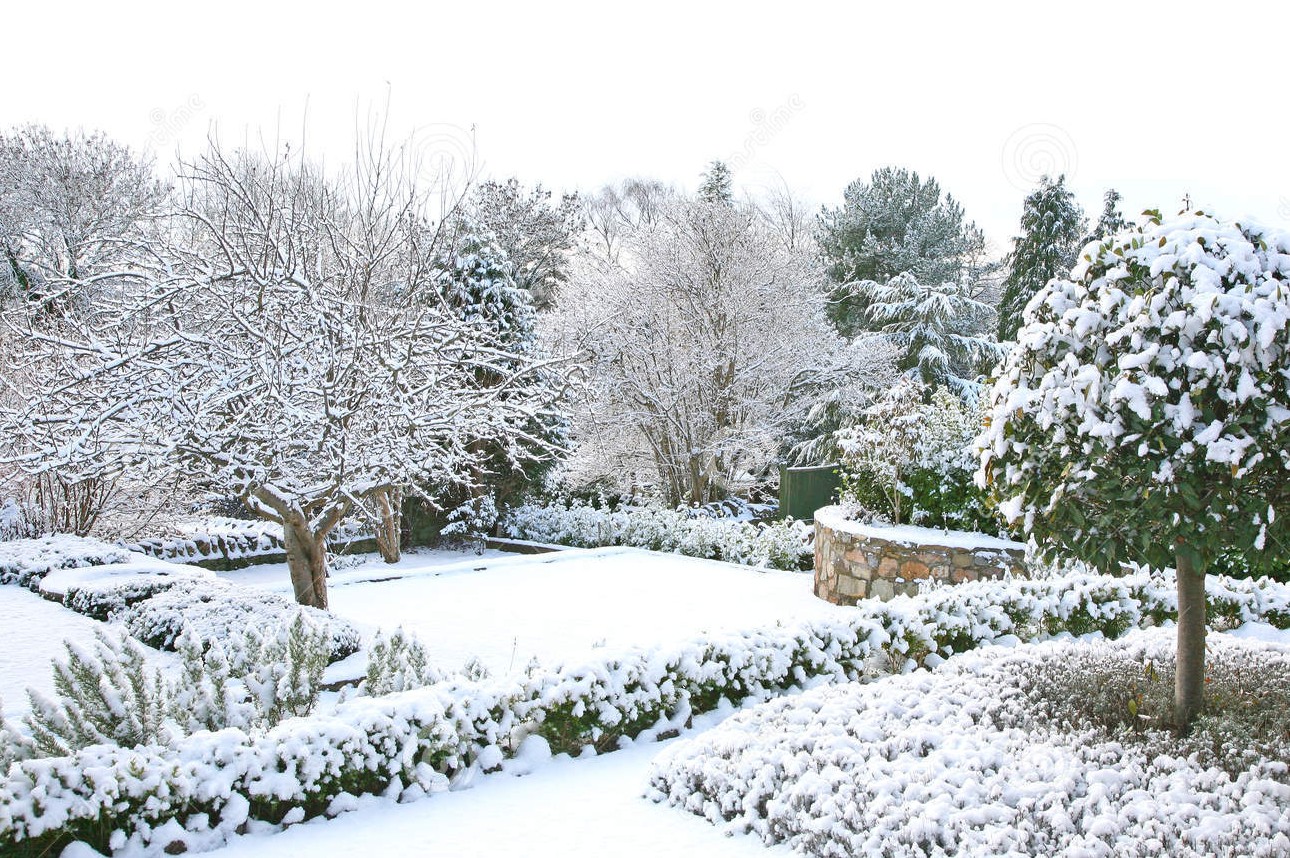 5 – For the ultimate in landscape emphasis and drama, consider landscape lighting. A Japanese maple lit from beneath so that its ruby leaves glow, tall trees downlit for a "moonlight" effect, pools of light marking a path, blue or green uplighting on waving tall grasses. Why should your landscape fade away into the darkness when it can come to life? Winterberry can design a landscape lighting plan for you.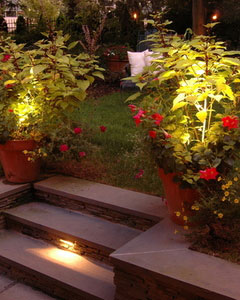 If you feel in need of more help, please visit our garden center for advice, or call our design department at 860 378-0071. We would be happy to help you create the landscape of your dreams, or to punch up your existing landscape to the next level.