The Hellebore has been referenced in folklore and legend dating back to ancient Greek mythology.  In medieval times, people planted it around front doors and windows to keep evil spirits away.  Today, people plant it as a specimen plant in their shade gardens. It is known to be the first plant to sound the alarm and shout, "Spring is on its way!"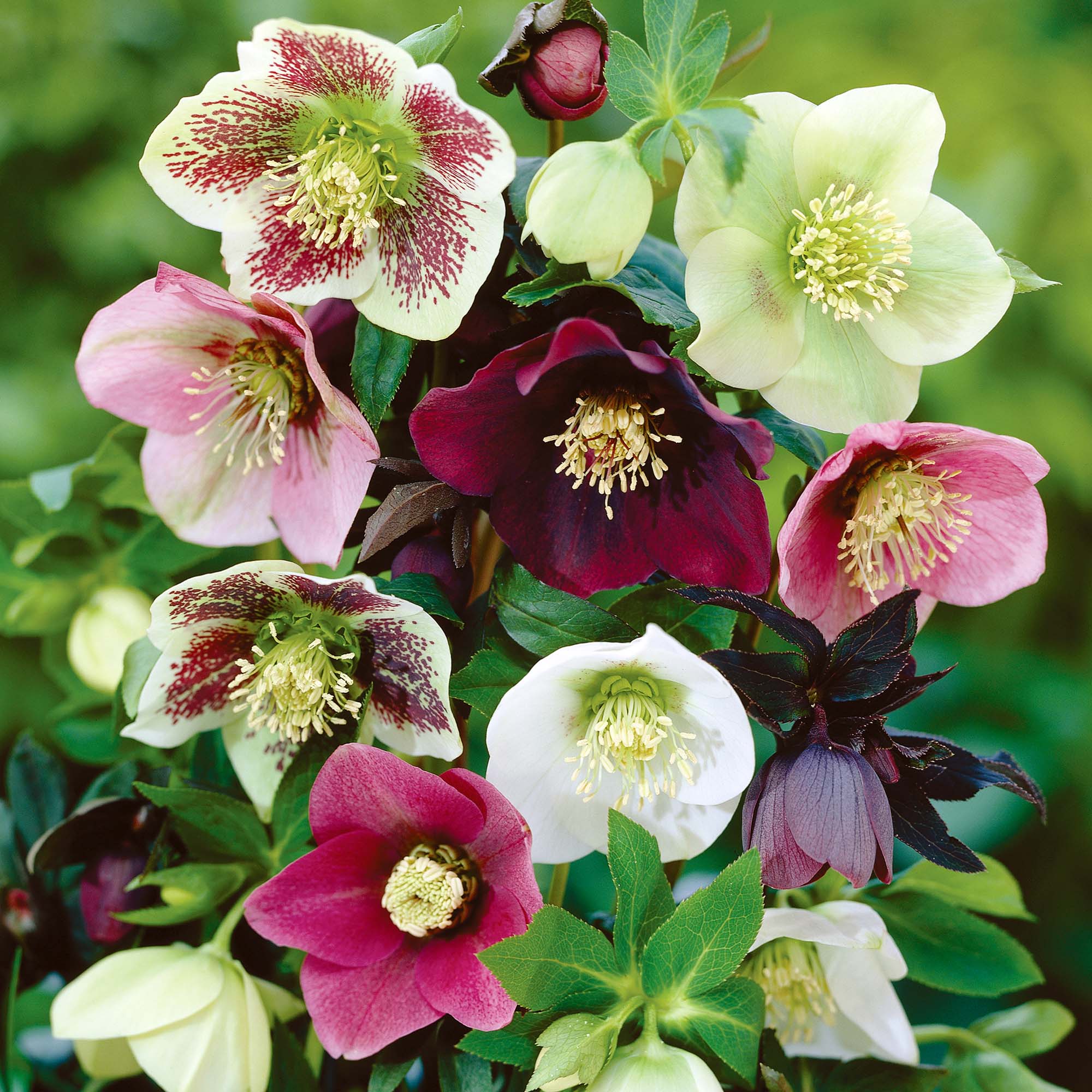 They're great little perennials that can handle deep shade.  They're deer resistant, and rarely see any distress from insects or disease. They are adaptable to many soil types and moisture conditions.  These hardy little evergreen plants can bloom in late February when the weather is right, and can sometimes last through July.
The flowers range from colors of pastel greens and yellows to rich purples and reds.  Their speckles, stripes and jagged edges vary as widely as the colors. You can get an idea of the elegance and charm of these plants solely based on their names like "Winter Jewels" or "Wedding Party."
Such variation has inspired collectors across the world to create vast specimen gardens. However, while they are something so widely loved, they are often commonly overlooked in the more traditional front yard landscapes we have become accustomed to.  This in itself makes them a rare and exciting find.
Planting in the shade garden can be a challenge, especially when looking for different colors and textures.  The Hellebore offers a solution that many didn't know has been there all along.  Look for them the next time you're in the garden center! We're getting some exciting varieties this year that are already in stock and ready to go into your gardens. They may be just what you need to fill a spot in your shade garden this spring.