This March has certainly been crazy with the weather patterns! The Weather Channel seems to continuously be announcing Nor'easters just as I am getting ready to look forward to starting our planting season. Though disappointing, the reality is that it's still March, and as the old adage goes "In like a lion, out like a lamb". Let's hope so.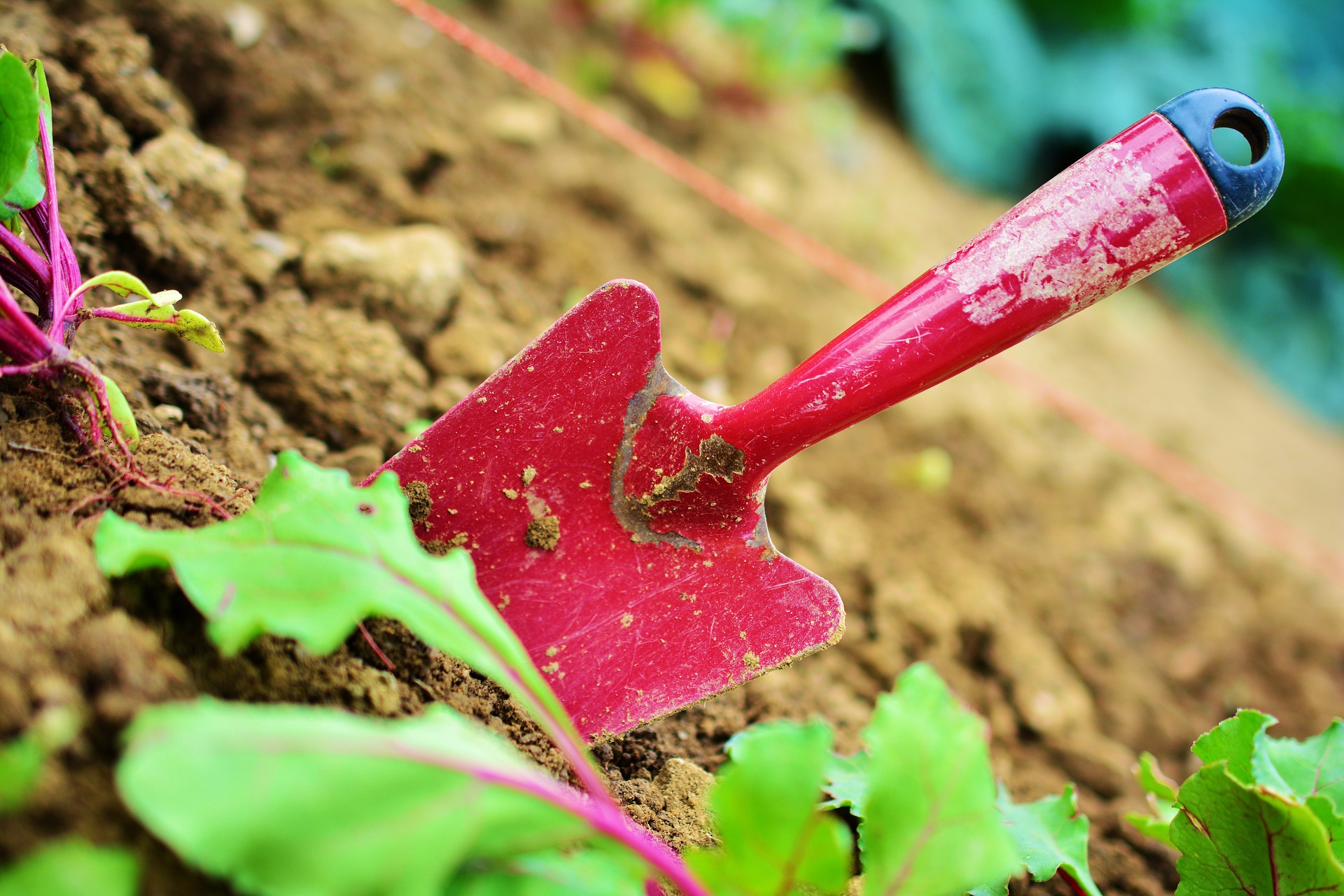 Some of you may be anxious to get back outdoors at the first sign of melting snow. There is a simple task you can do proactively at this time of year to get a head start on your garden as long as the weather and temperatures permit.
Turn over the soil if you have a new garden or an annual plant bed. This is beneficial for many reasons. An overwhelming majority of the plants in our region need three variables, oxygen, water, and light, to survive. Any deviation of any one of those variables, and your plant will be on the fast track to becoming a newly created memory.
Turning over the soil helps alleviate soil compaction. Soil compaction occurs when the soil becomes compacted or compressed via foot traffic, heavy snow loads, or age. The vital air or pore space at the roots of the plant decreases as soil becomes compacted. Not only does compaction make it harder for roots to expand and grow, but the less air or pore space available at the roots, the less water and oxygen is available for the roots to begin feeding and performing other vital functions.
Turning over the soil additionally helps to mix the beneficial bacteria and minerals in order for your plant to feed. When the soil is left compacted and un-tilled, the biological processes of the soil can become stagnant, and your plants will tend to underperform. Think of this process the same way you would with rotating a compost bin. As a professional bonus tip, till the soil annually with a minor amount of leaves and grass clippings. Carbon is produced as leaves break down during their natural biological processes. This is a beneficial nutrient to plants, as well as grass clippings, which break down into forms of soluble nitrogen. These are both free organic fertilizer for your plants.
Should you decide that tilling the soil in your plant beds is too much of a task, Winterberry Gardens would be more than happy to work with you to get it up and running fast and effectively. We also provide a numerous amount of other quality services related to your landscaping needs. In addition to our plants, we also love growing our client relationships as well! Enjoy your spring!
By Tim Pelepako, Winterberry Designer